Golden GaneshArt
B r i g i t t e  S a u g s t a d
Enjoy browsing the gallery of my sculptures. Every piece is created with high quality materials and with love, attention to detail and full dedication to creating the finest artwork.
No Results Found
The page you requested could not be found. Try refining your search, or use the navigation above to locate the post.
Orders and Delivery
Packaging
All orders are processed personally. They are lovingly wrapped, carefully packaged and shipped with priority recorded shipping. Delivery usually takes 2-3 weeks from the day of order/payment.
 Orders
If you would like to combine orders, please get in touch with me at info@brigittesaugstad.com so I can make you a personalised offer.
Shipping Regions
We take orders from all over the world. 
Unique Quality
My artworks are 100%  hand-modelled in my studio in the beautiful Wienerwald, near Vienna, Austria. I only use the finest materials: European clays and glazes, high-quality crystal stones and 23 carat gold.
My Work Process
All my sculptures, big or small statues, are created by a similar lengthy process. I work with high quality stoneware which is fired up to three times, painted and glazed. Some of my sculptures are decorated with 23 carat gold and high-quality crystal stones. Every one of them is a unique piece of art, with their own personality.  
Find out more about my work process for a Ganesha sculpture from beginning to completion HERE or watch the video HERE.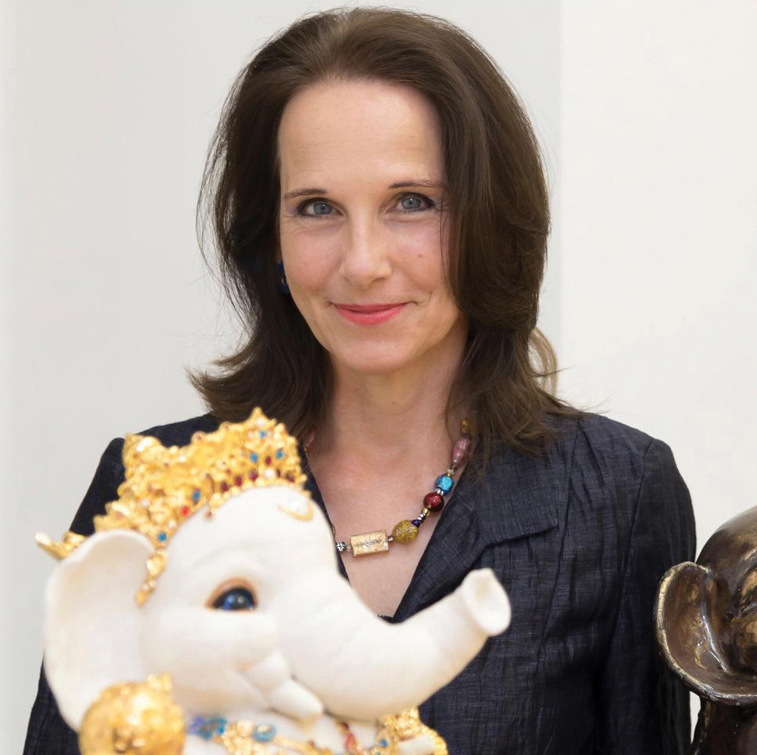 About me
I have been working as an independent ceramic artist for over thirty years. I live and work in my studio near Vienna in Austria. My sculptures have been collected by people all over the world, including India, China and the Americas.